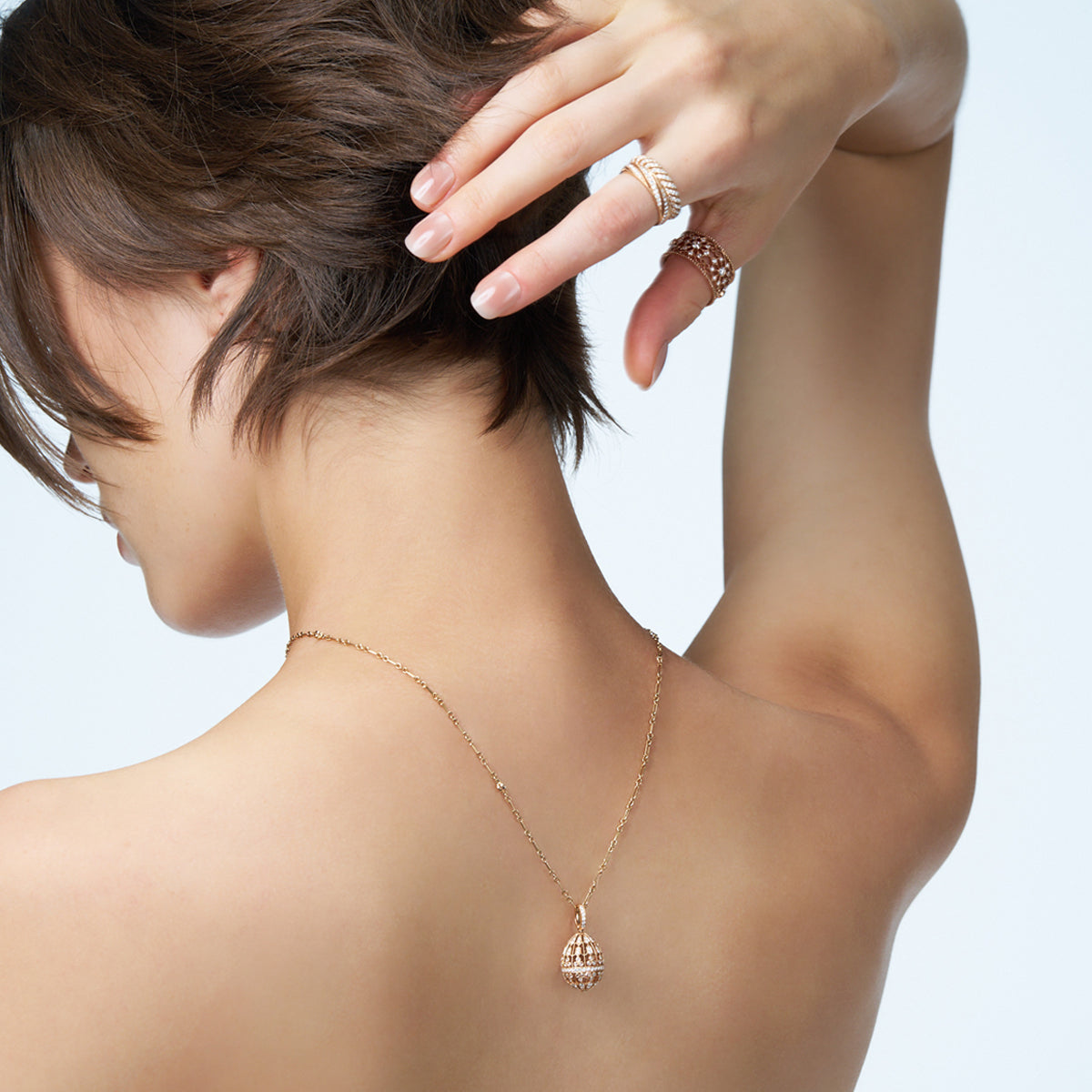 Shop the look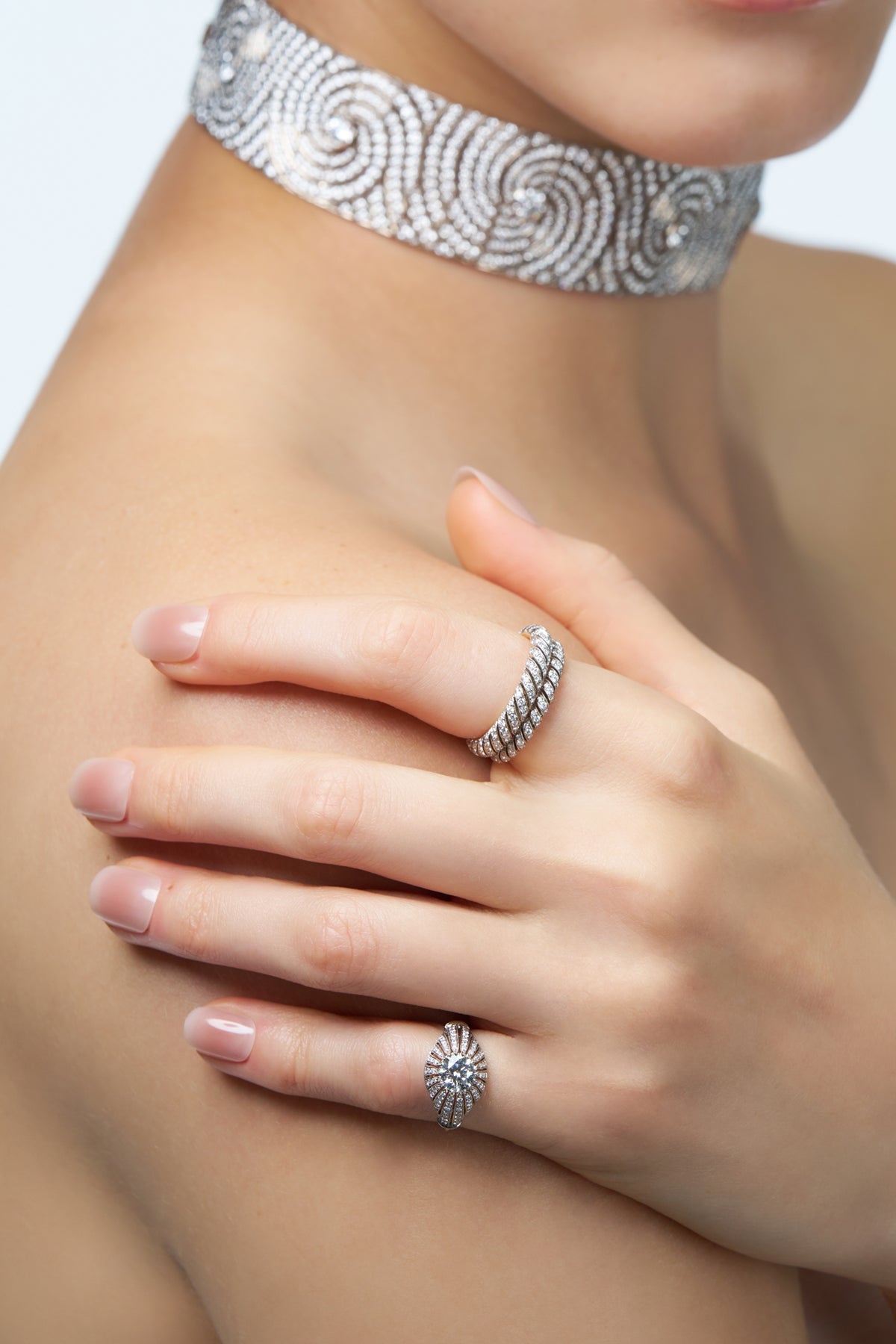 Shop the look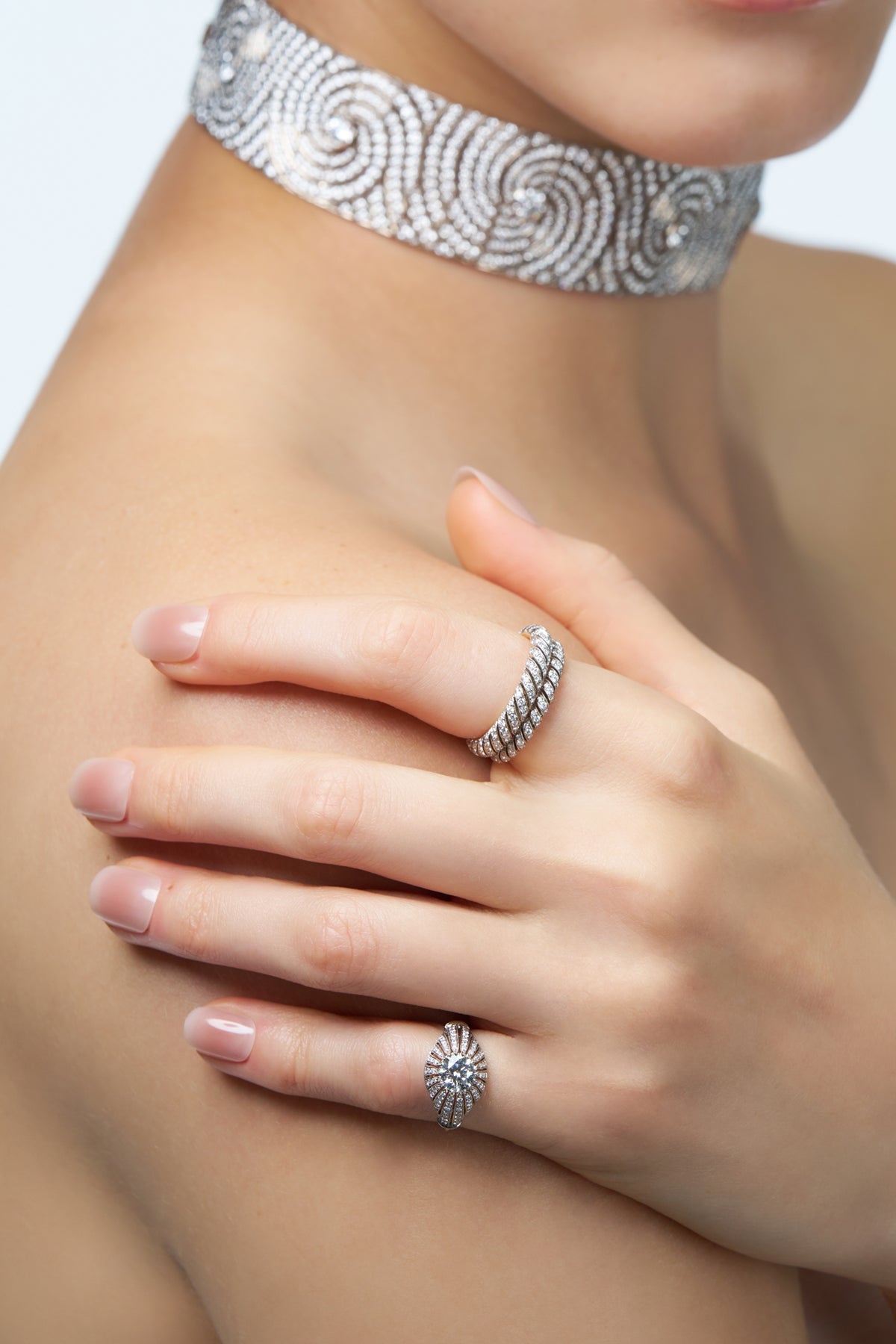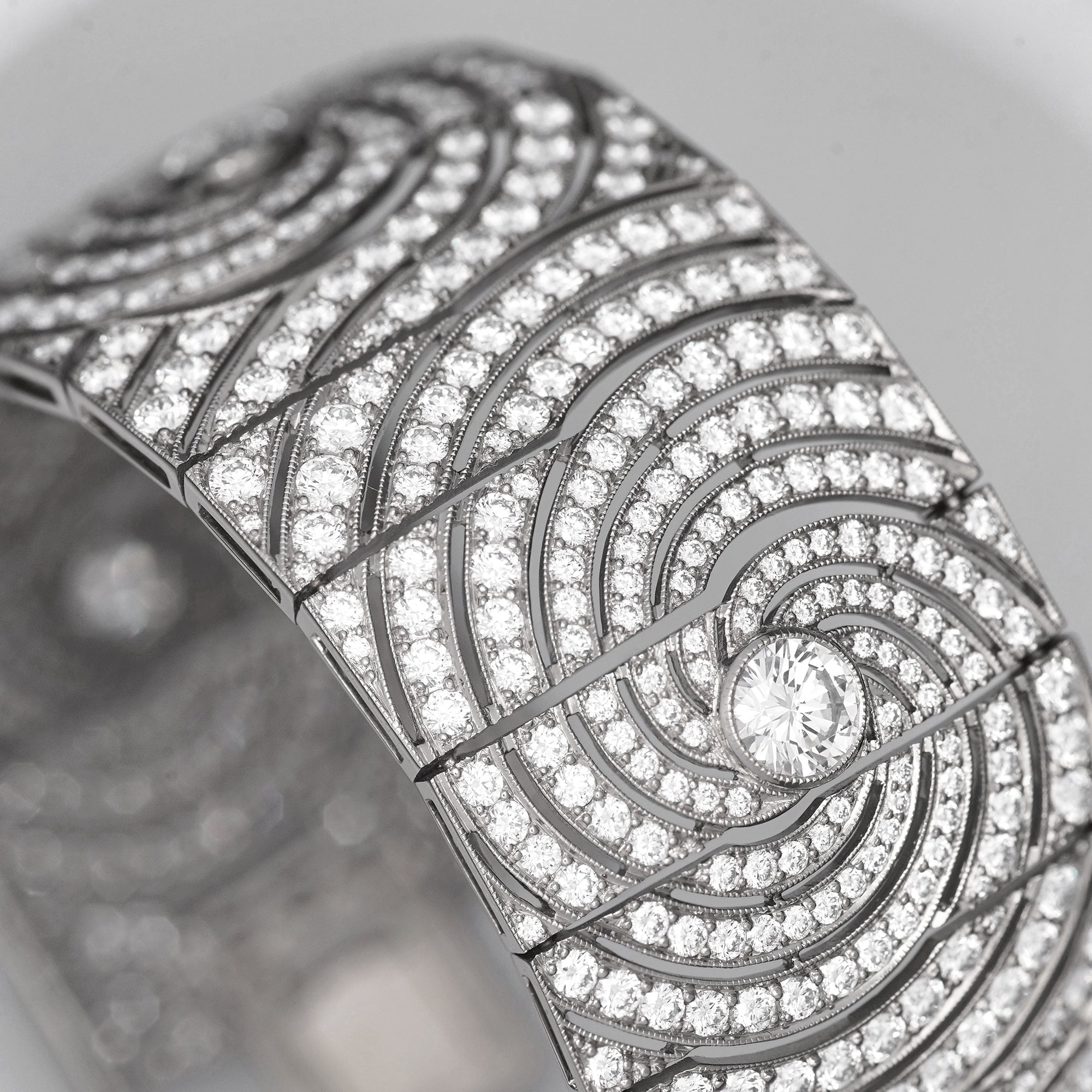 A twinkling tale of deco diamonds
Ray of Light
For centuries, the Sun, the Moon, the twinkling stars and all the celestial bodies above have inspired philosophers and artists alike with their scintillations, reflections and ethereal beauty.
This collection is inspired by every hue, tone, and intensity of earth's heavenly sources of light. Paying tribute to these universal phenomena, the Ray of Light collection employs master craft techniques to capture the scintillations, reflections, and oscillations of the sky's brightest decorations in patterns, lines, and glistening stones.
A collection of ovoid-shaped objects
Emotion
Born to serve as the token of expressions, each piece in the Emotion collection is enchanted and enshrined across all surfaces with floral scrolls and delicate patterns, imbued with stories and symbolic associations. The motifs and their meanings coalesce to represent shades of personality
and charisma. From Joy to Romance; Serene to Glory, they elegantly reflect and subtly reveal the wearer's moda; the means to make a statement without words, yet with character.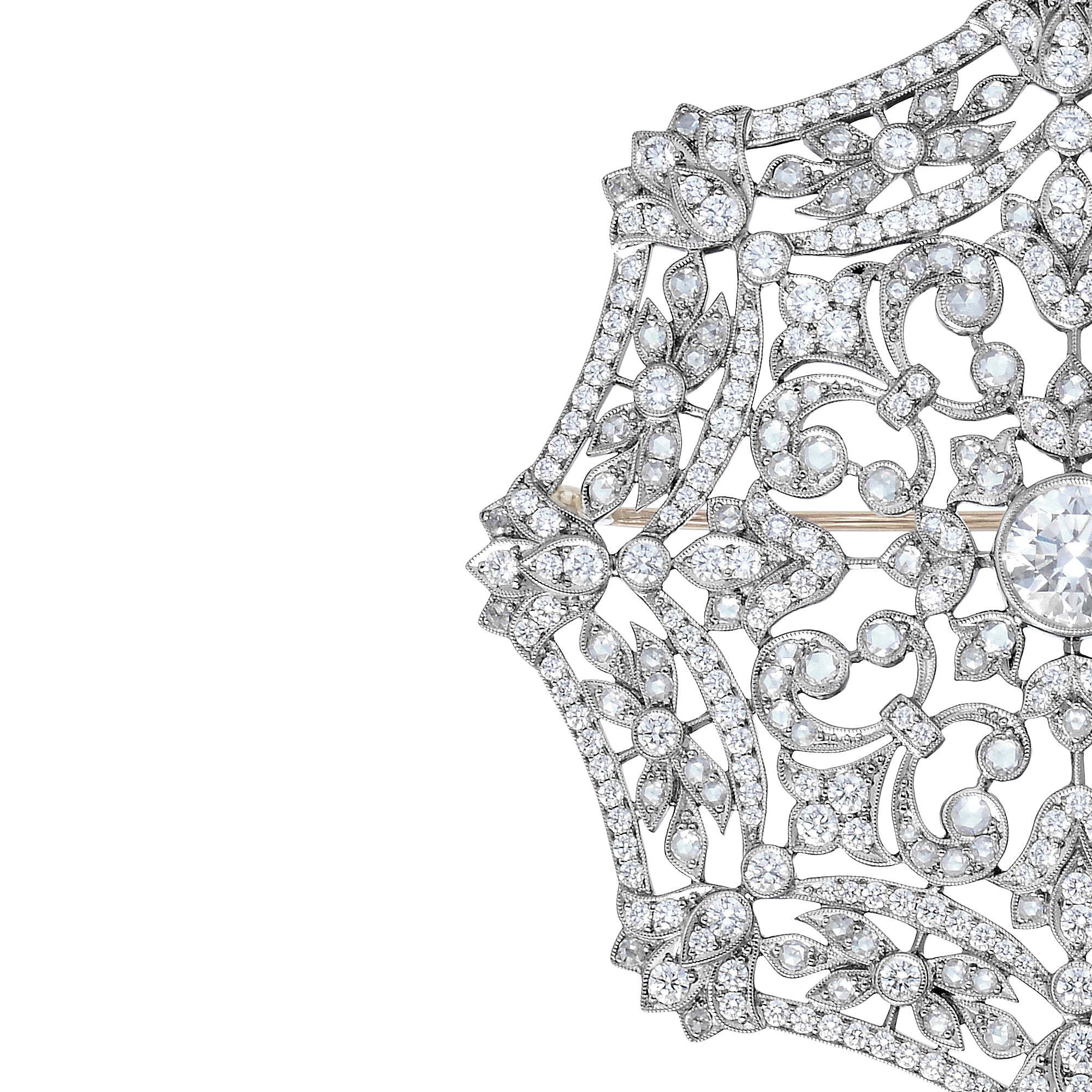 An intricate story of miraculous wonders
Enlace
Entwining time, craftsmanship, passion and the understanding of aesthetics, CHAVANA's Enlace collection is a delicate art form where lightness carries strength and meanings. Each piece
employs CHAVANA's master craft technique of petit-point and embroidered gold by making the metal so fine, so delicate and so thin to deceive the hand and the heart, as if the pieces were
woven with luxurious fabrics or embroidered with silk.
A garden blooming in the colors of Giverny
Impressionist
A collection inspired from the storied garden tableaus of Giverny where Monet's gardens blossom in the spirit of the Impressionist movement. It is a canvas where dramatic colors
captivate the hearts and souls. Each object in the collection lends richness to the stones, which are carefully selected, faced and cut into unique shapes: buff-tops, cabochons, sugarloafs; each with vivid color that reaches far beyond the end of the Impressionist spectrum. Employing the Art Deco technique called "Gemstone Mosaic", the lustrous stones are set alongside one another in a tessellation of colors that is reminiscent of an oil palette.