Artisan
CHAVANA is one of not so many brands that continue to preserve the highest level of ancient jewelry-making techniques, where more time is required to create more outstanding phenomena. CHAVANA's signature savoir-faire is recognizable for its intricacies and meticulous attention to detail, cultivated and perfected through decades of experience by our highly-skilled artisans. Below are some highlights of them. 
Beaded Edge
described as extremely tiny dots along the edge of the setting, each minuscule bead, smaller than 0.25mm in diameter, is molded and formed by hand, one by one with ultimate precision. The tool made of metal carbide is pressed and churned over the metallic edge at least three times to create a perfect bead. Once formed side by side into a continuous strand, they create an outline that accentuates the design pattern. At the same time, the beaded edge softens the highly polished metal by reducing the reflected light so it does not compete with the sparkles of the diamonds.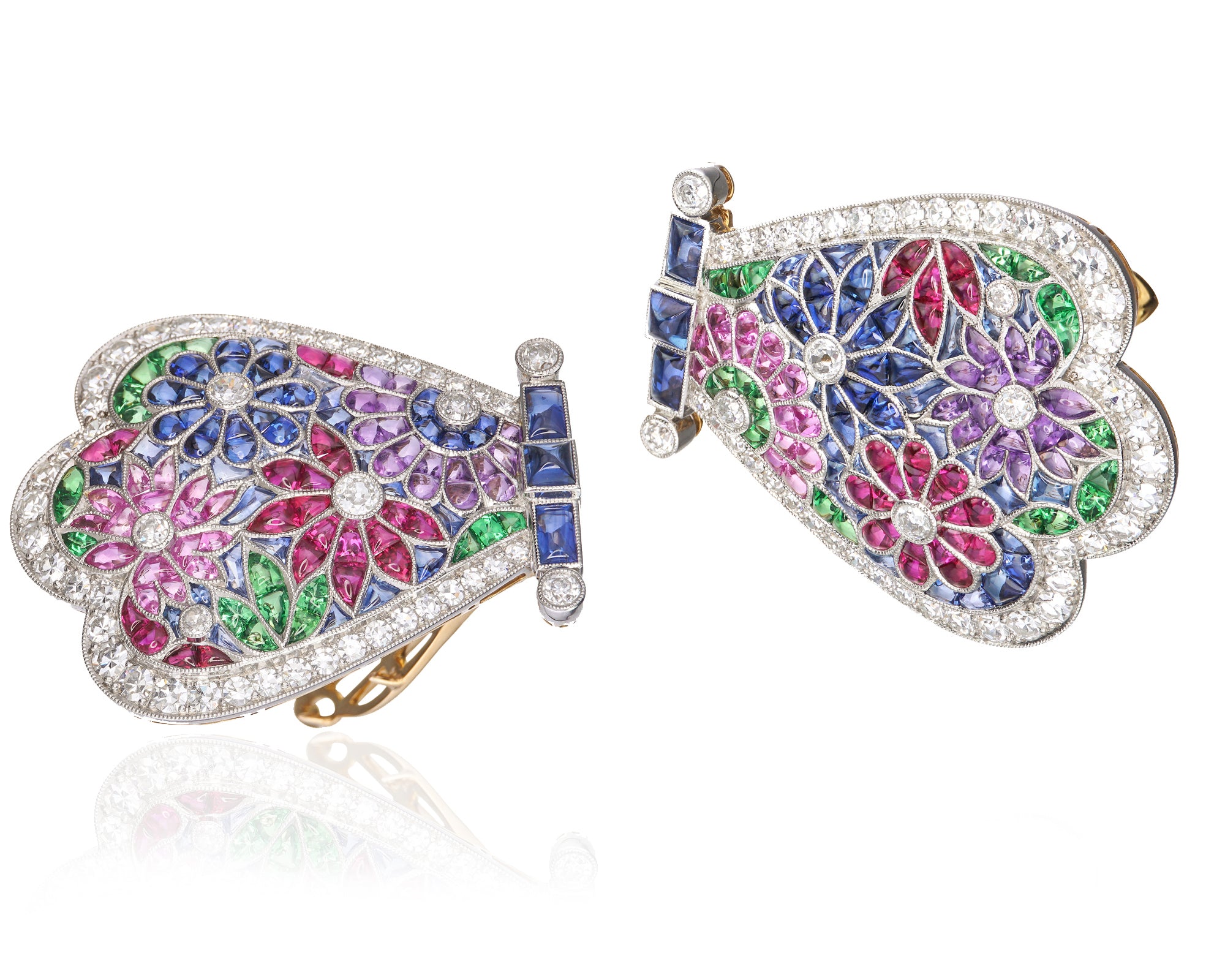 Gemstone Mosaic
inspired from mosaic art of the ancient Romans, images are
created from irregular precious stones placed side by side in a tessellated pattern. To produce this exquisite result, each gemstone has to be intricately fashioned by hand, cut and worked into a special shape that fits only to one specific place in the setting. Within each pattern, the stones sit right next to one another with no metal visible from above, creating a continuous flow of colors. In addition, each gemstone has a special cutting which combines two classic cutting styles: the top is smooth with a domed cabochon shape, while the bottom is faceted on the pavilion like a diamond. The result is a gem with a tremendous amount of luster that draws the best of the stone's color and brilliancy to the face of the gem.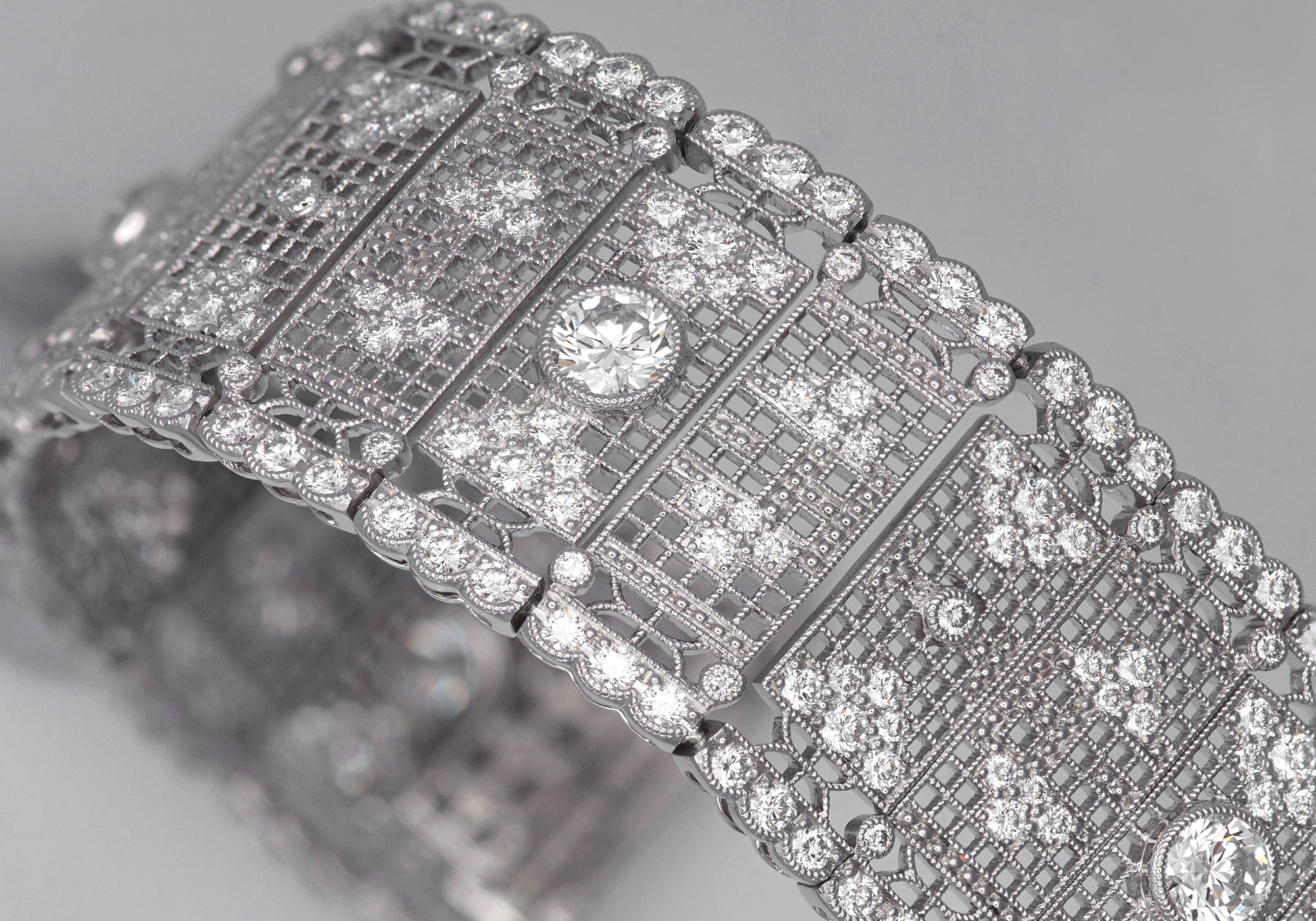 Petit-Point
a French needlework technique popularized in the 18th century and used in luxurious fabrics. High jewelry firms from Faberge to Lacloche Freres then adopted this technique and rendered it in metal, where the gold is made so thin and so delicate to resemble fine threads. This rare craft requires extremely skilled craftsmen to hand-pierce the gold into extremely tiny squares, each smaller than 1 millimeter in width, to depict the lattice pattern of a cross-stitch. The result is a metal canvas where intricate patterns emerge.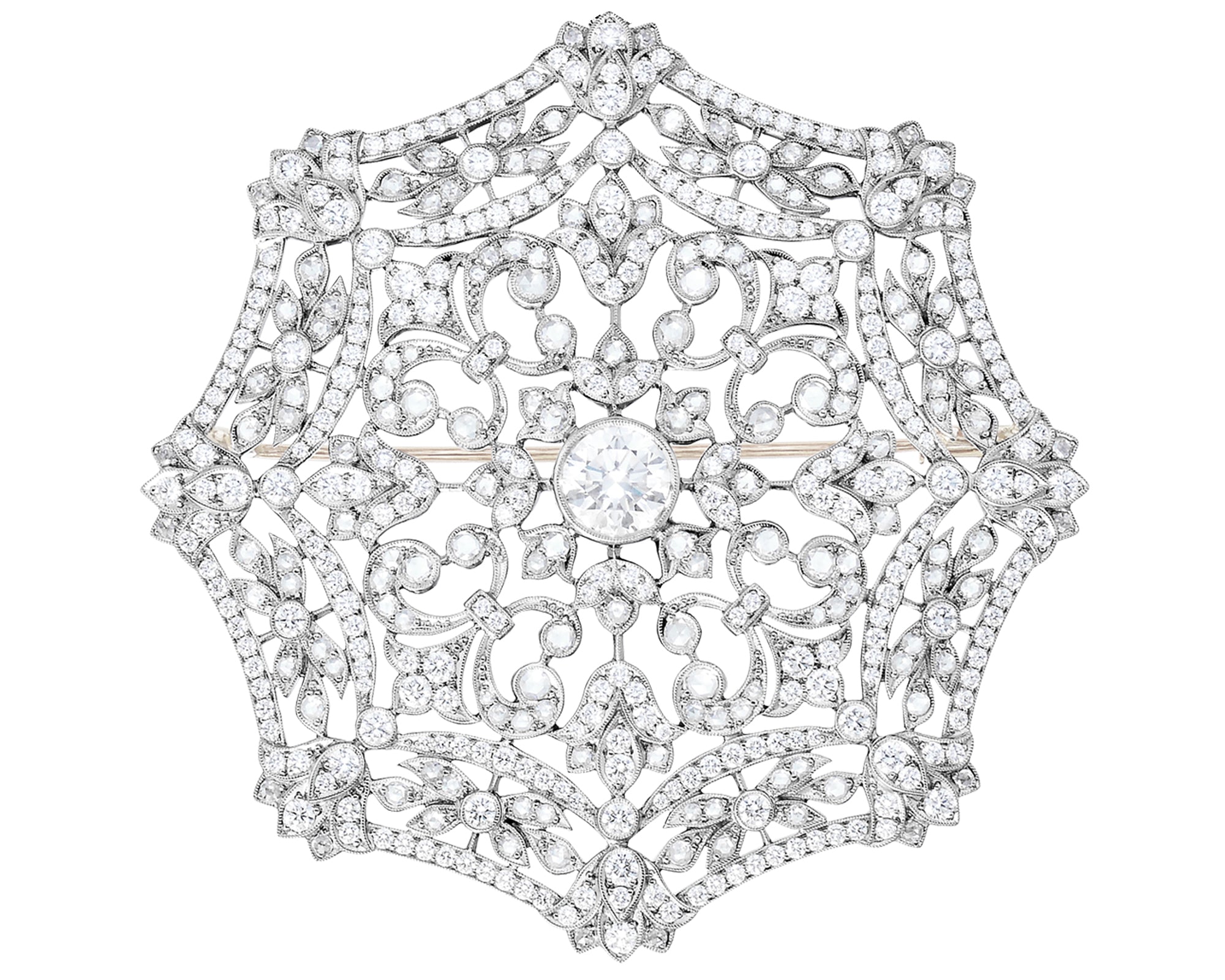 Embroidered Gold
metal patterns are lifted and embossed by hammering and
piercing to create multi-dimensional effects similar to a silk embroidery where patterns sit above the background. Employing decades of experience equipped with an unparalleled imagination, the master artisans determined which motifs to be raised and by how much; a feat to create a three-dimensional piece from a two-dimensional gouache design. This allows certain emblems to be lifted, while others subside, creating a more naturalistic depiction of various motifs. The finished work does not look flat, but is mesmerizing to look at from any vantage point.
CHAVANA believes in the preservation of these rare crafts
and thereby, the CHAVANA's Aesthetics, so that its soul and the appreciation of its beauty could be passed on into the future.