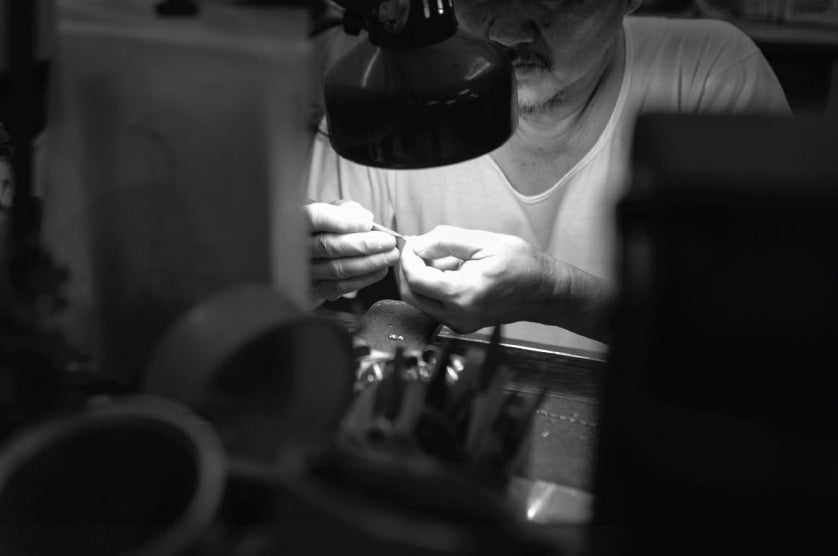 The birth of a distinctive style imbued with subtleelegance.
From Craft to Aesthetics
The Aesthetics of CHAVANA is the distillation of artistic
movements from past periods, combined with unique French master-craft
techniques originated over a century ago during the roaring twenties (1920s),
known as the Golden Age of high jewelry. Drawing references from art and
culture the world over, CHAVANA's design fuses the cleanliness of the modern,
the boldness of Art Deco, the delicacy of La Belle Epoque and the femininity of
Art Nouveau, yet imbued with a touch of an enduring appeal that provides the
moods of refinement and subtle elegance.
CHAVANA is one of not so many brands that continue to
preserve the highest level of ancient jewelry-making techniques, where more
time is required to create more outstanding phenomena. CHAVANA's signature
savoir-faire is recognizable for its intricacies and meticulous attention to
detail, cultivated and perfected through decades of experience by our
highly-skilled artisans. Below are some highlights of them. 
Subheading
Image with text
Use this text to share information about your brand with your customers. Describe a product, share announcements, or welcome customers to your store.